Lift me up in your arms.
Stay with me.
I don't want to be estranged with you.
I am a lonely doll who cry at the top of voice to search you
However, my voice has diappeared before you heared it.
My disppointment voice is vanished into thick air.

You take me as a small doll in the back of a drawer
I am not able to close to you because of my body without flesh and blood
If you pick up me from the drawer, i will be very happy.

I was out of your mind long days ago and
my body is too old to lure you touch me.
One day, i will be buried in oblivion.
My body will be falled to pieces and fly to the sky at that time
Because i do not want to let your hands throw my body.
However, i will leave my love of you in the drawer.
* This doll is the first limited time sale doll.
This doll sells until to 31st, Aug,2015 only.
It will be sold out forever after 31st, Aug,2015(Korean Time)
Simple pose and cute image and very useable body size.
Dummy doll is made of Ressin in high quality.
This doll has simple joints and soft body line.
Very small but very cute doll.

* Included: Dummy doll(body assembled), head(make up), bandage, wig, cushon, box, warranty
* Wig: (5) Short cut - Black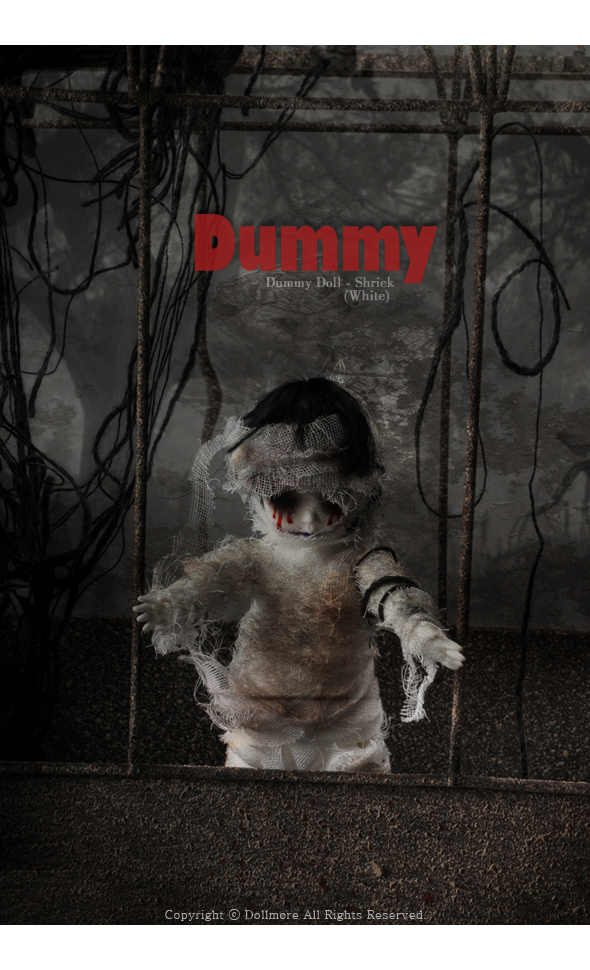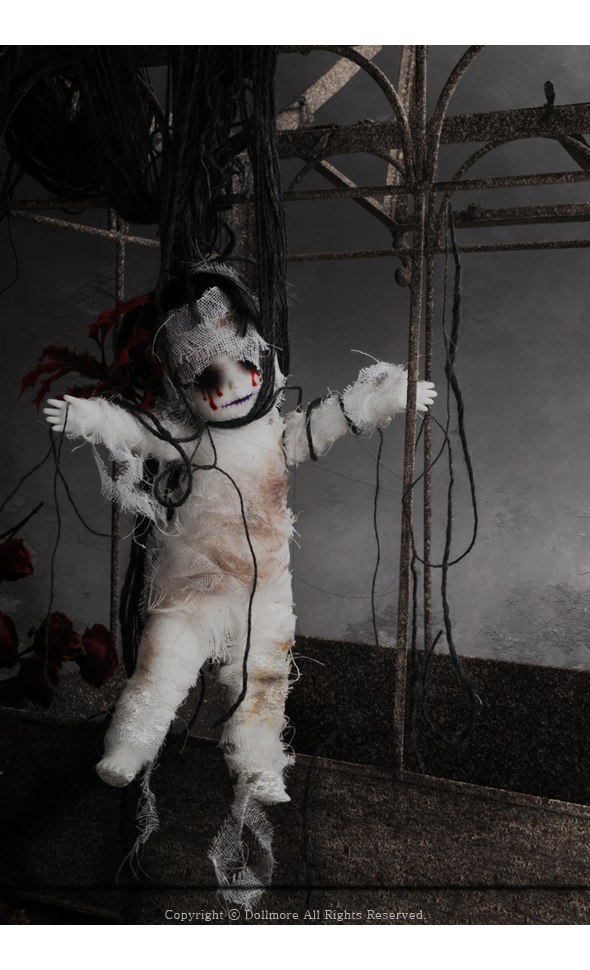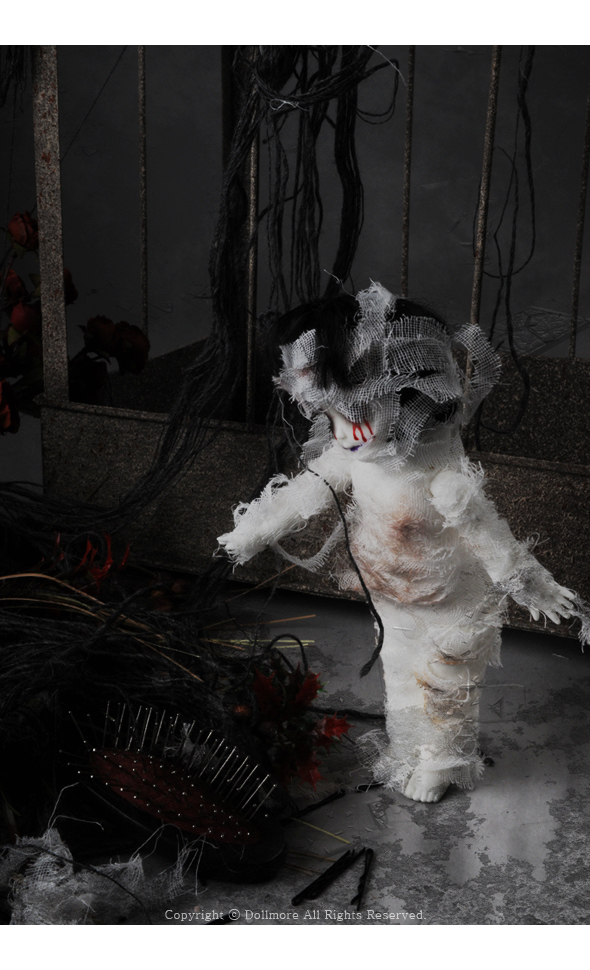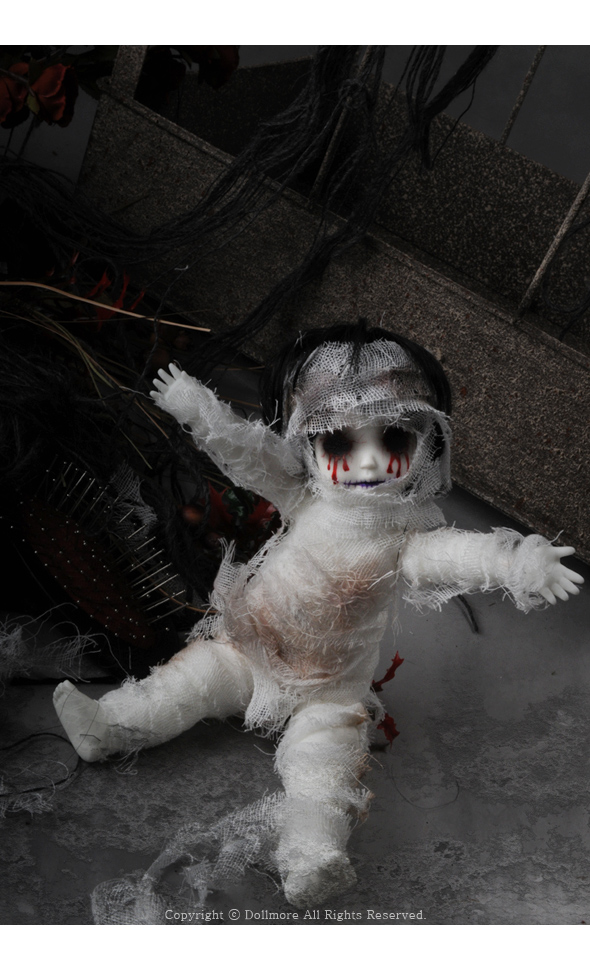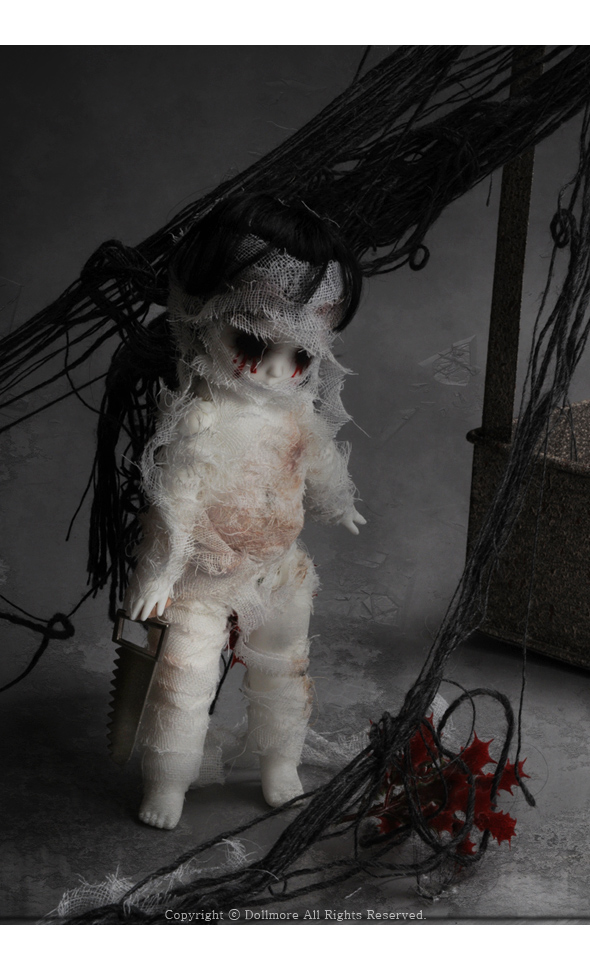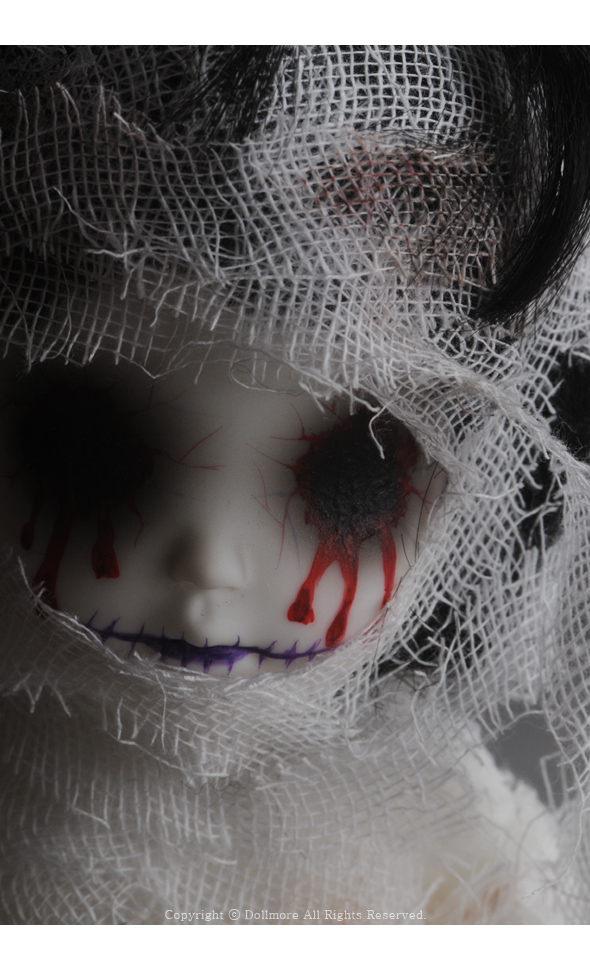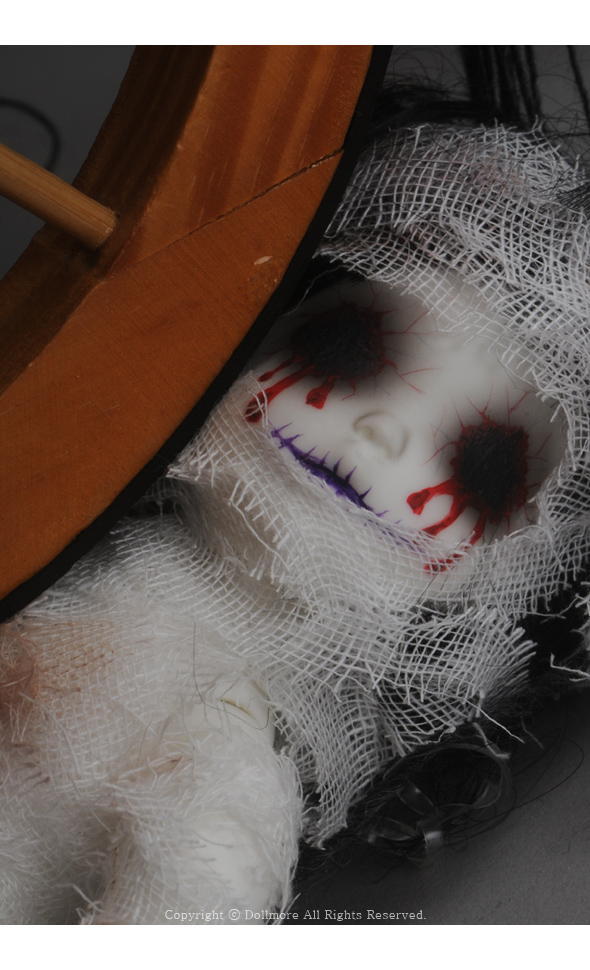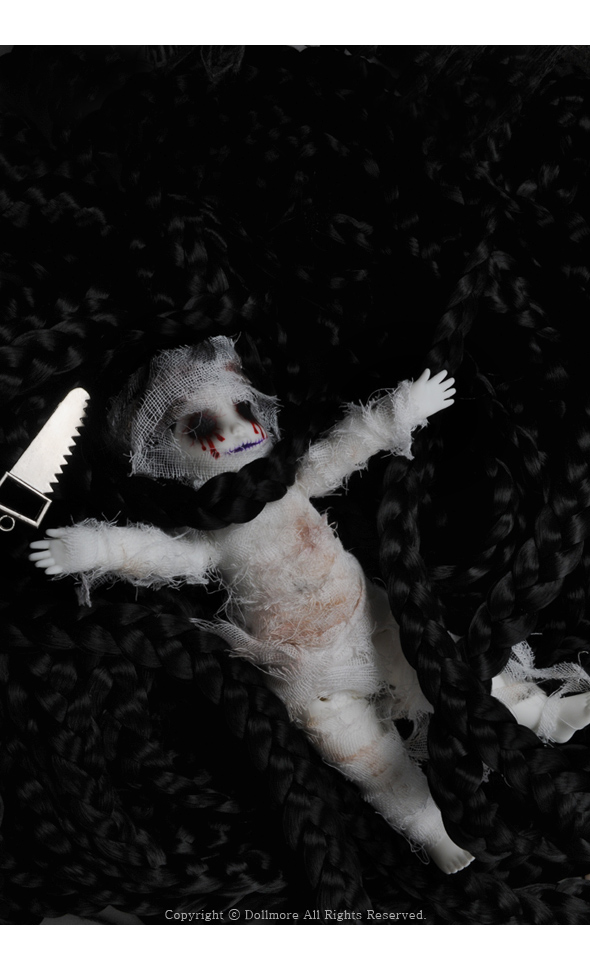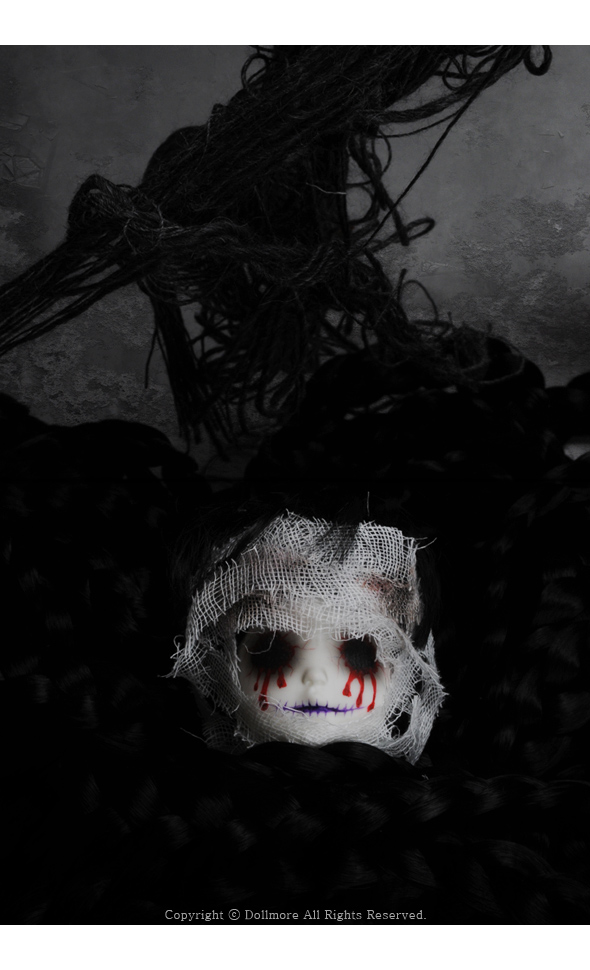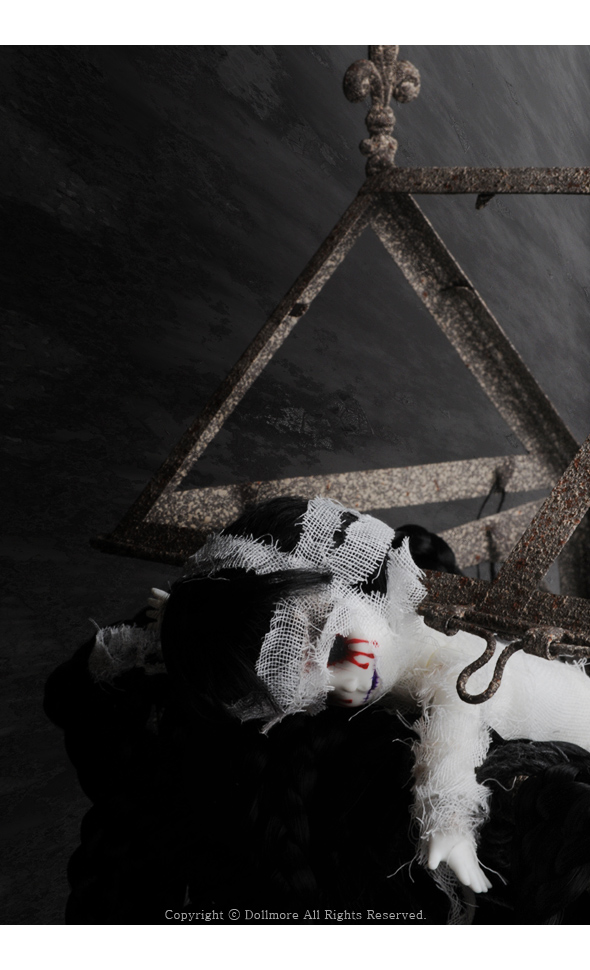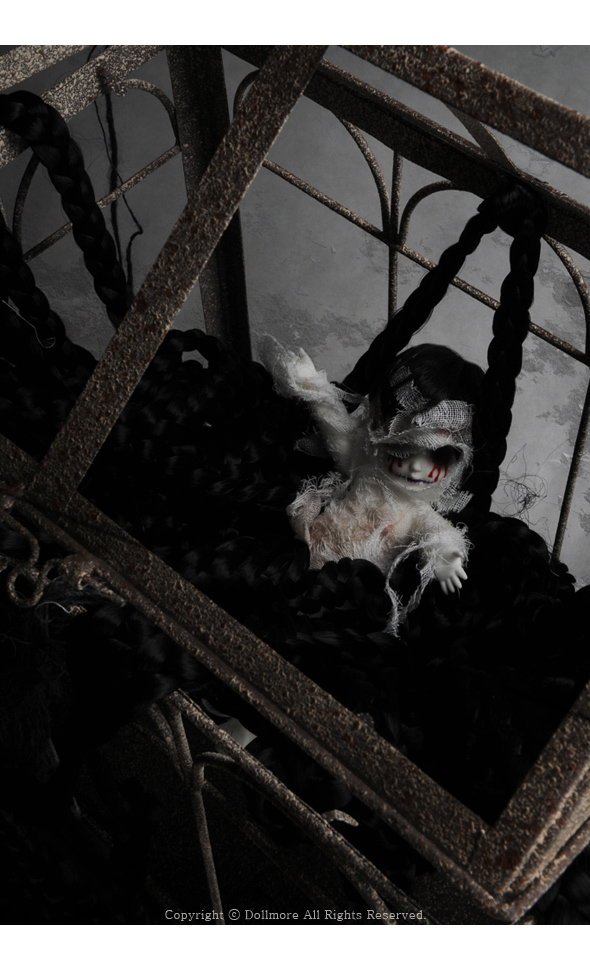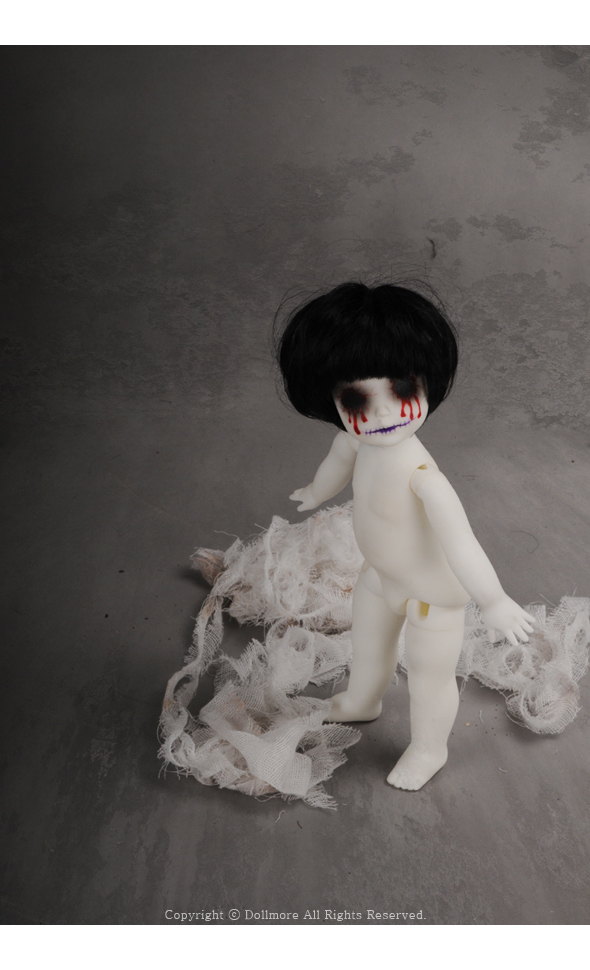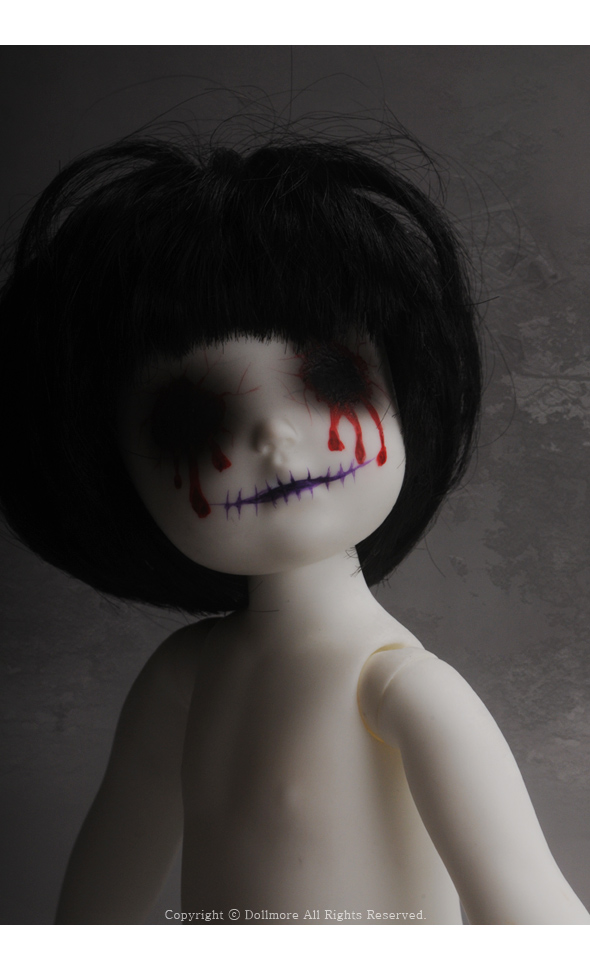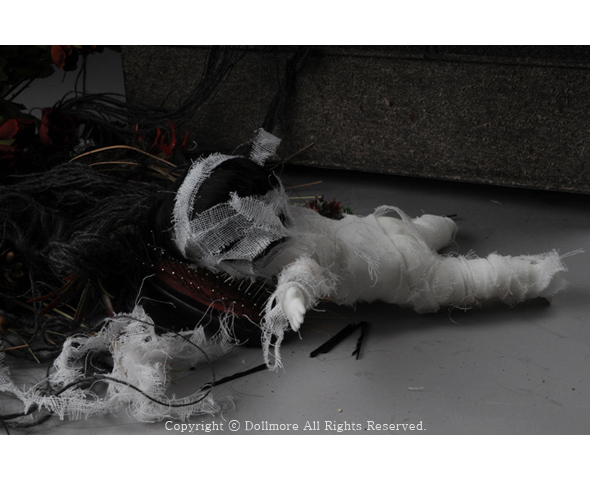 * For information about order and shipping
- As based on 'Production after order' system, your order can't be canceled, after paying.
- In Process: 2~4 week
* There will be a little seam line at this doll.
If you want to remove all seam line from the doll, please selection sanding service option
* Compatible Size
* Wig: Home > Doll Wig > (4-5) 16" Fashion doll
* Clothes: Home > Doll Clothes > IDoll Outfit
* Shoes: Home > Doll Shoes > IDoll size
* Body Size
- Tall : 21cm
- Circumference of Head: 12.8cm
- Circumference of neck: 5.5cm
- Circumference of chest: 11cm
- Width of shoulders: 5cm
- Circumference of waist: 11.5cm
- Circumference of hips: 14cm
- Lenth of "from hips to ankle": 7cm
- Lenth of "from knee to ankle": 3cm
- Foot size : 3cm
- Wrist:3.5cm
- Ankle:4.8cm
* Payment method
1. Paypal Account : help@dollmore.net

2. Eximbay (direct credit card payment)
3. Bank transfer
- Bank name: standard chartered bank korea limited
- Account: 431-20-243375
- Recipient: lee eun young
- Bank tel: 82- 2- 521- 9252
- Bank address : standard chartered bank korea limited 1675-1
Seochodong Seochogu Seoul 137-070 Korea
( Gyodaeyeok Br. )
- SWT code : SCBLKRSE

* Design registration No. 2006-50002
* Design registration No. 0462757