* Trinity Doll - Belladonna Requiem ; Elysia - LE 7

* Special Limited Edition- LE7

Balladonna Balladonna
Imprecate evil upon your name
Give him death as a gift
Tonight will be your last night when you try this terrible whiskey~~
Mister! Bring your memory close to me
Long time we had together and even with the future.....
Tonight is the last night for you.
Bye Mister!
The sculpt designer Gu mi-jeong's new spectacular work, Elysia.
It will bring our new sensibilities to the Trinity Doll~
Feel everything about her, which enhances the attractiveness of Elysia

* Included: normal skin body includes hand parts blushing, normal skin head with face-up and teeth part
26mm glass eyes, wig, clothes set, shoes, 2 cushions, warranty, carrage bag.

* Clothes set: Jacket, Dress, under dress, hat, shawl, golve, hat, necklace
* Eyes: D - Basic 26mm Glass Eye (HA12)
* Wig: (13-14) Castle Sobazu Wig (Brown)
* Shoes: Trinity Doll - Belle Shoes (Enamel Black)
* Notice:We made mistake when we check selling pcs for this Trinity Elysia. This doll has left the one to sell now.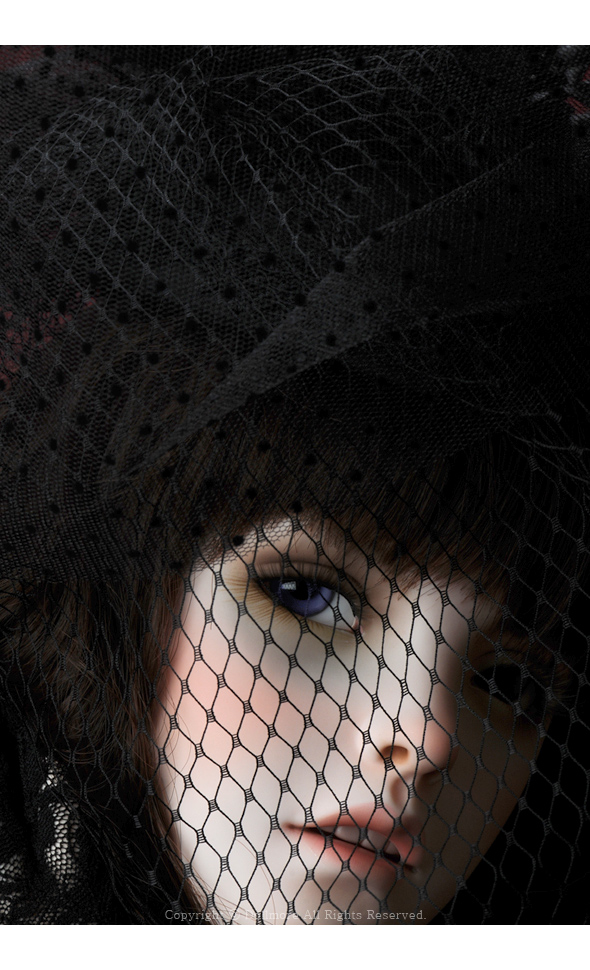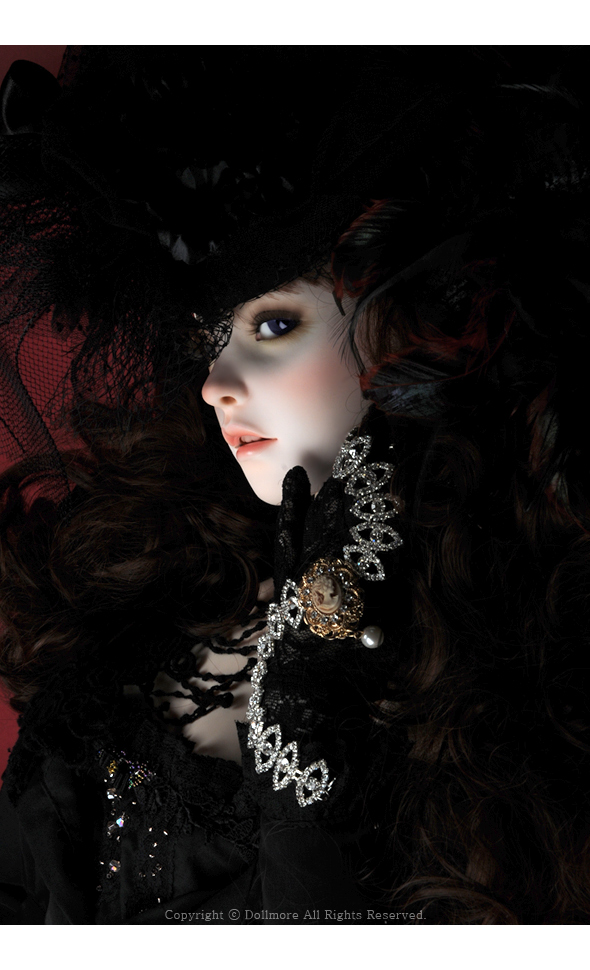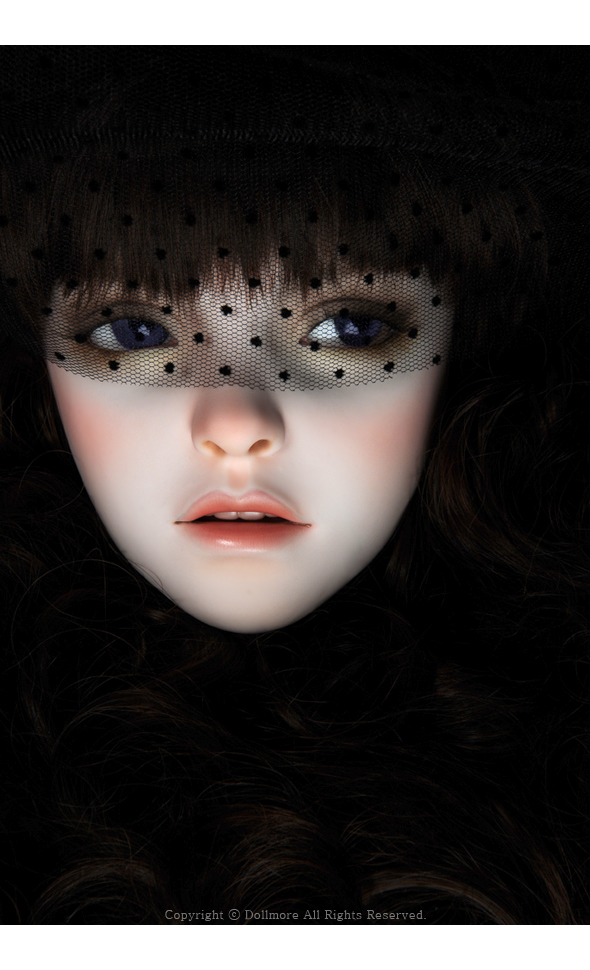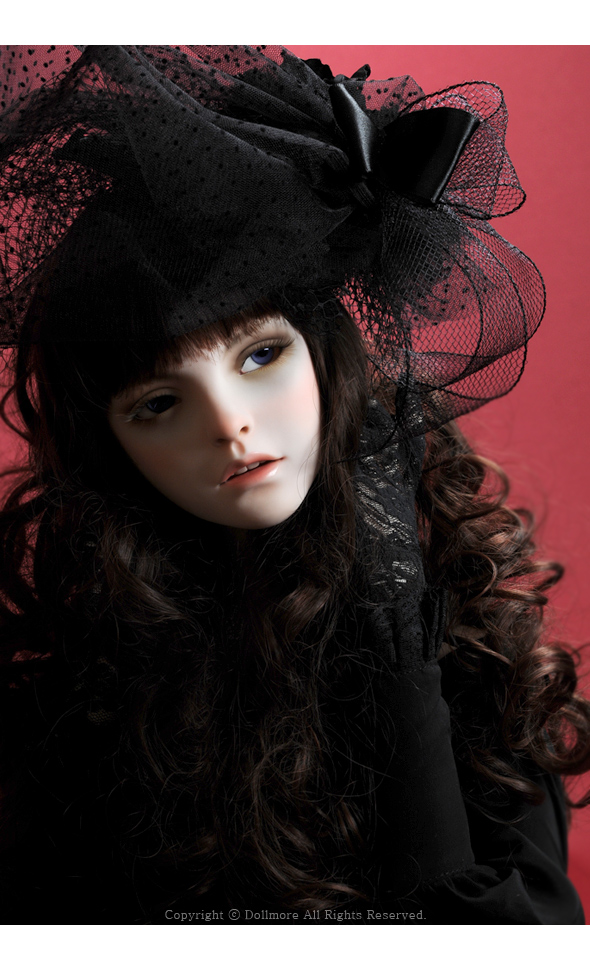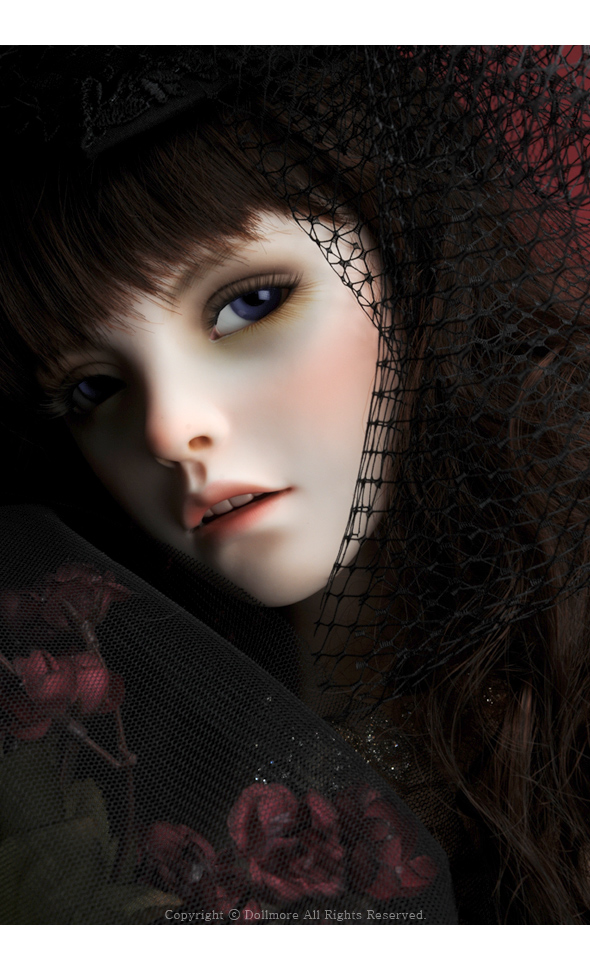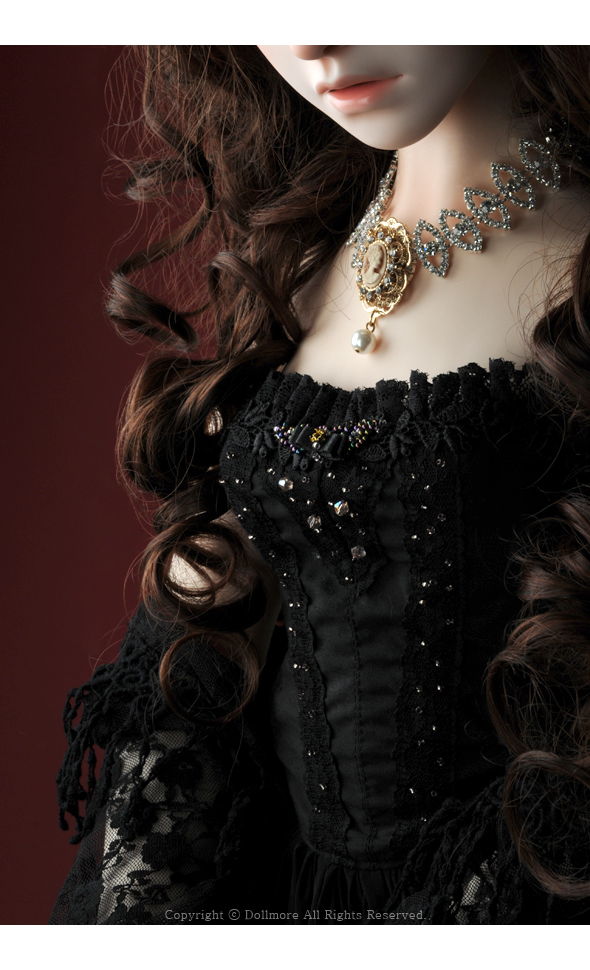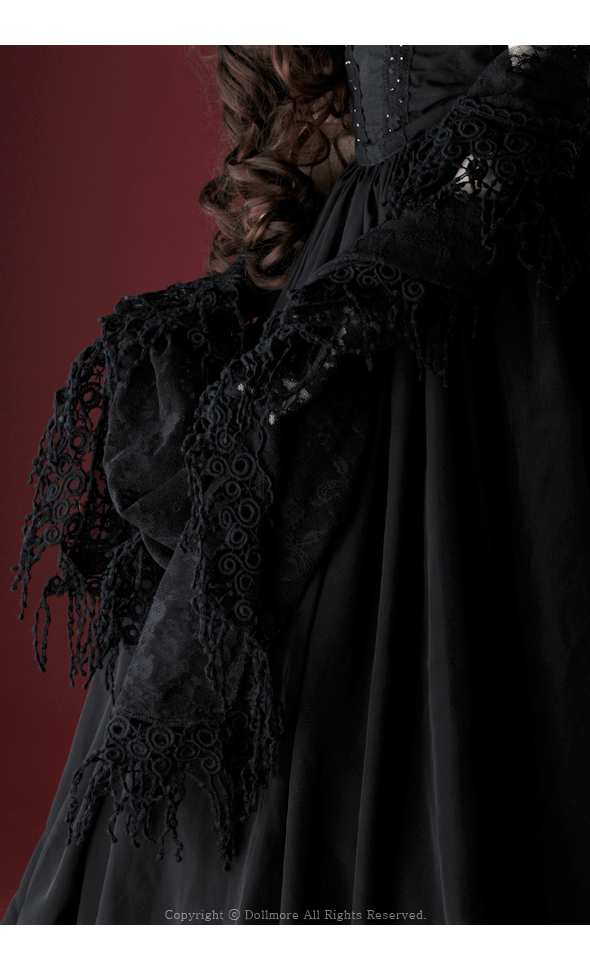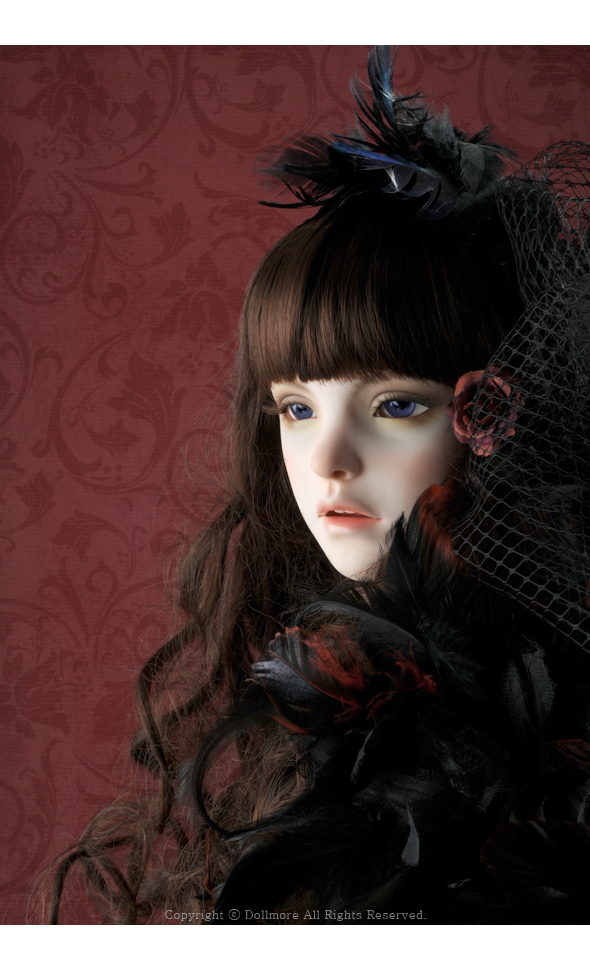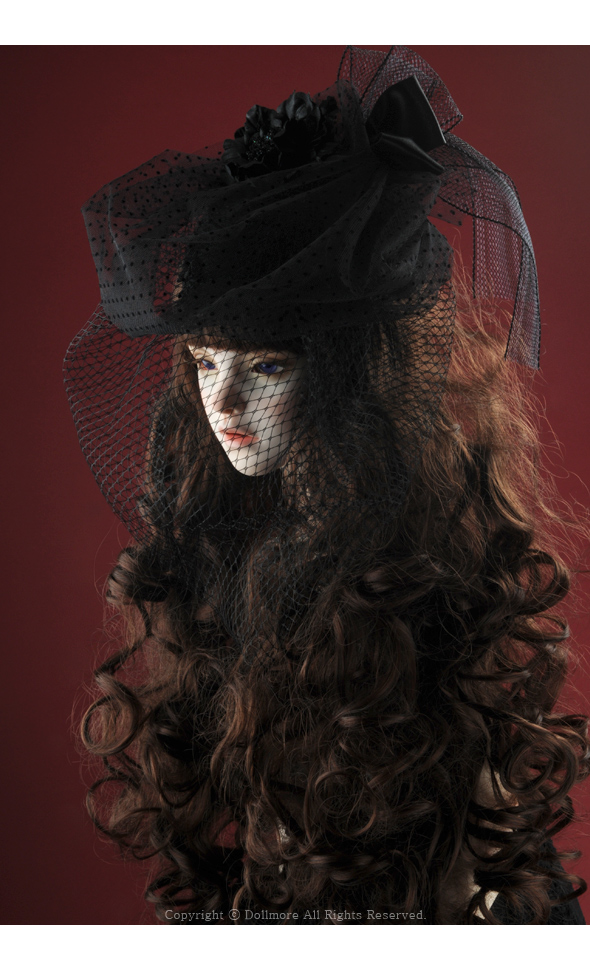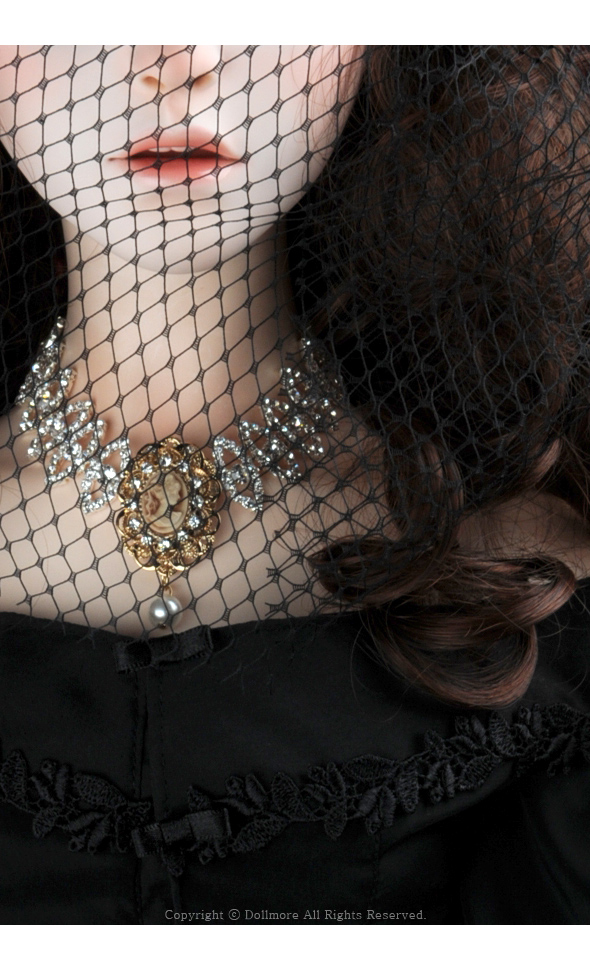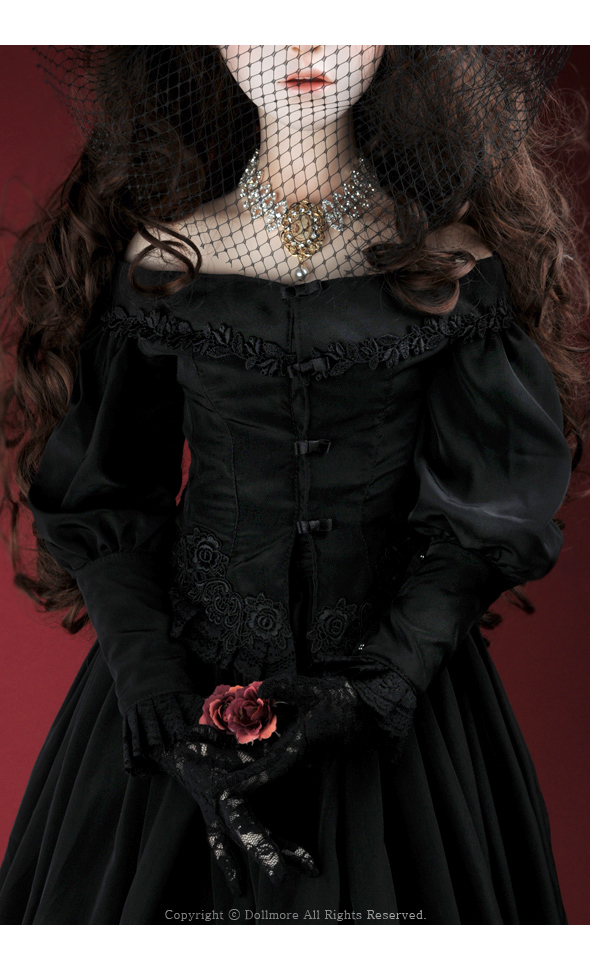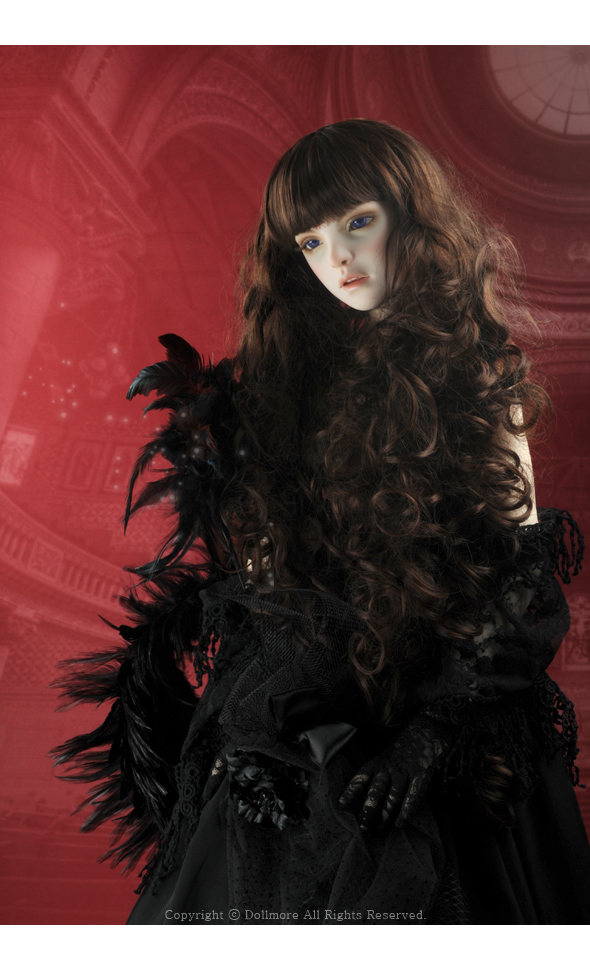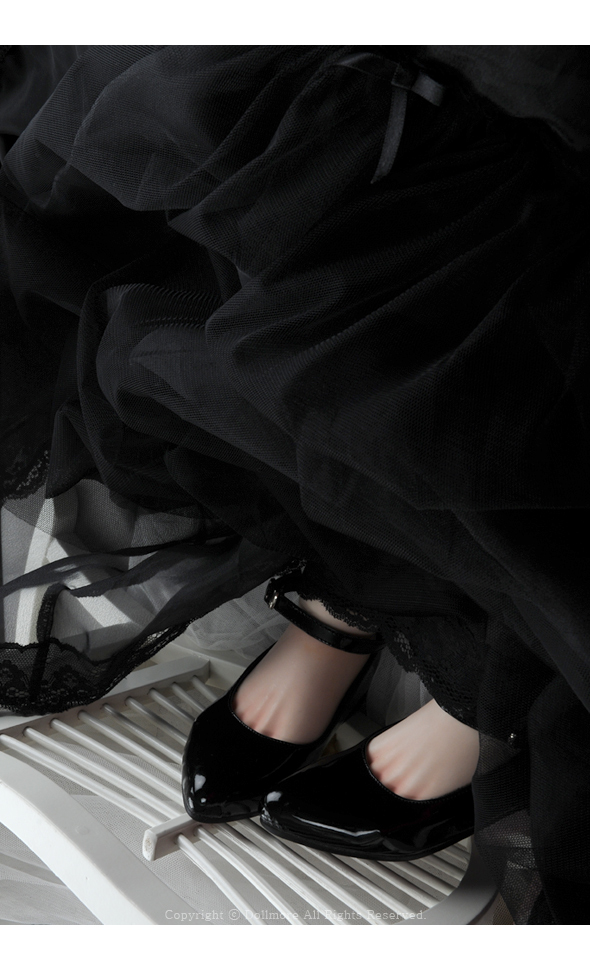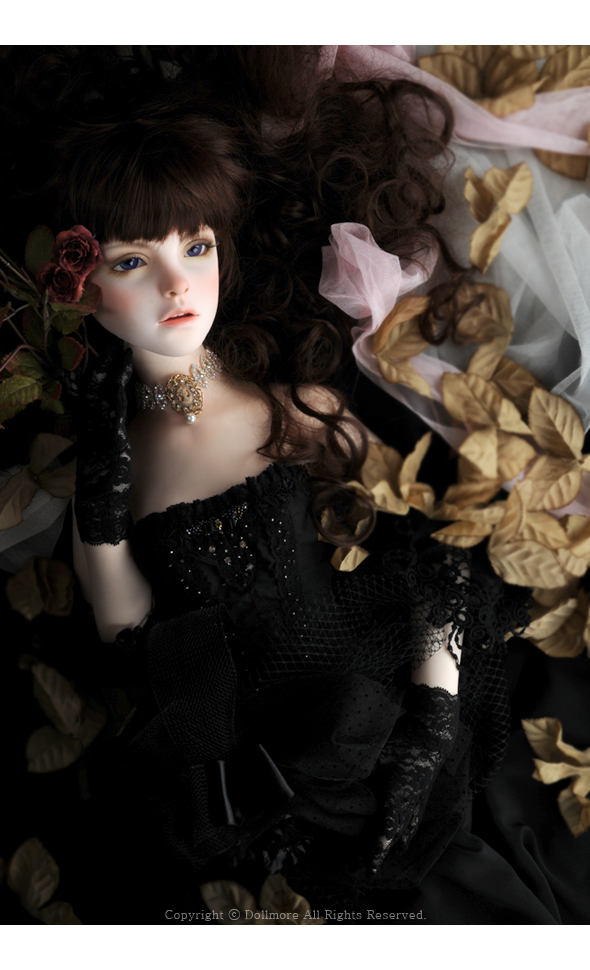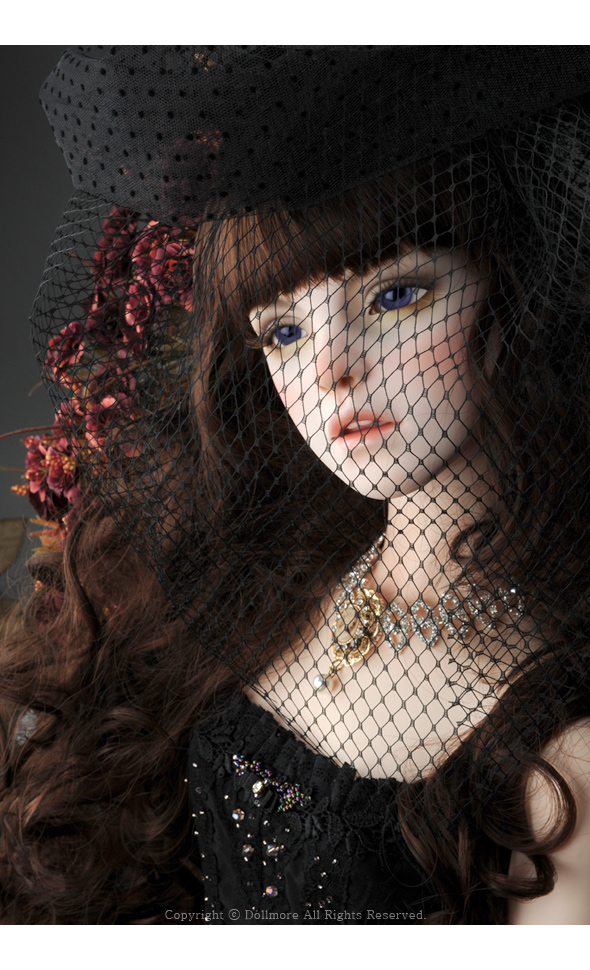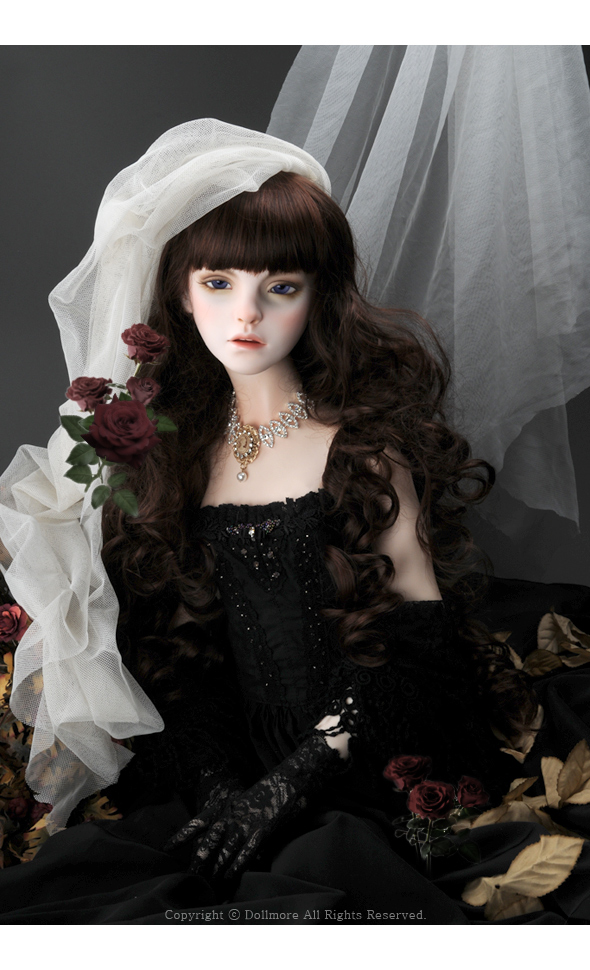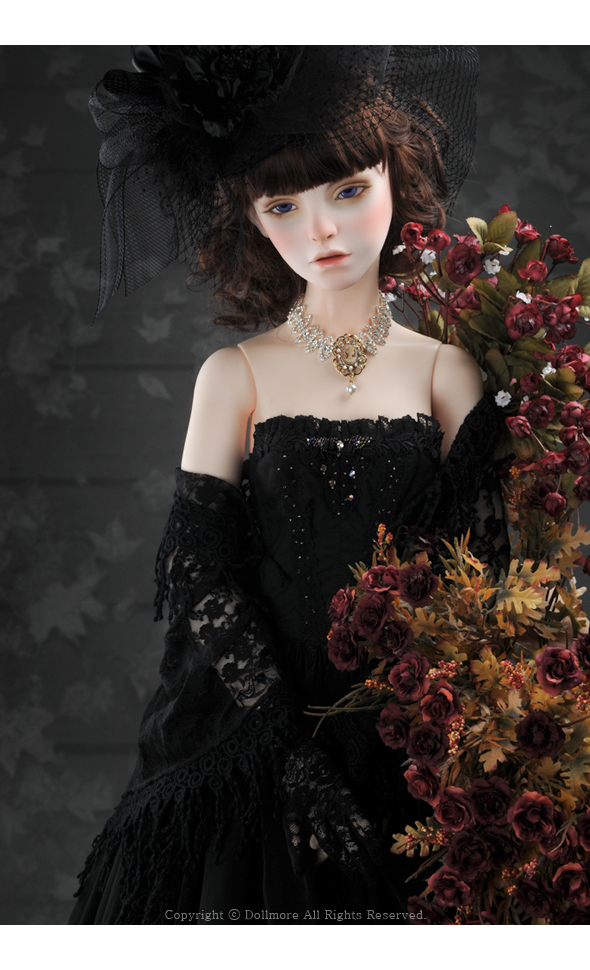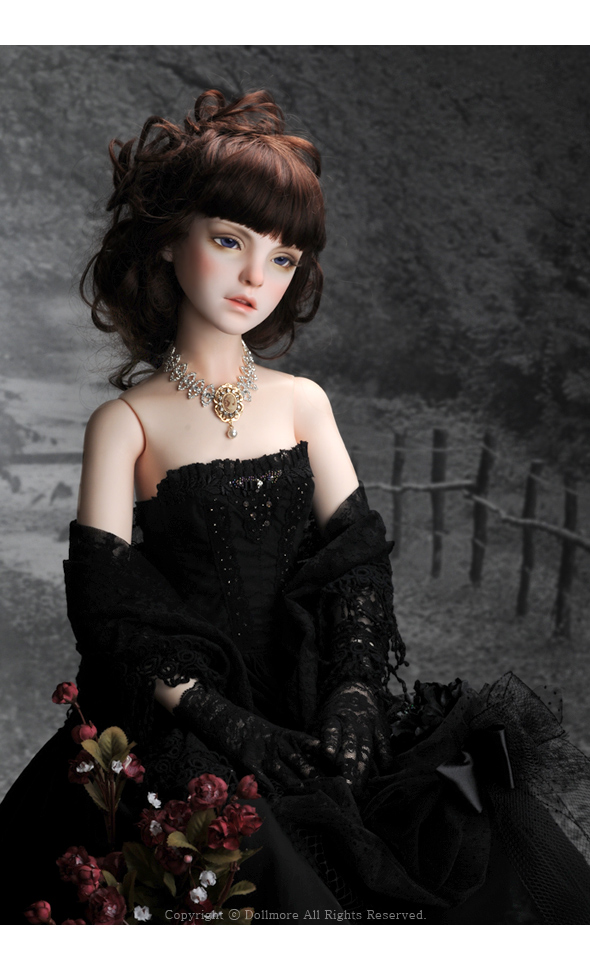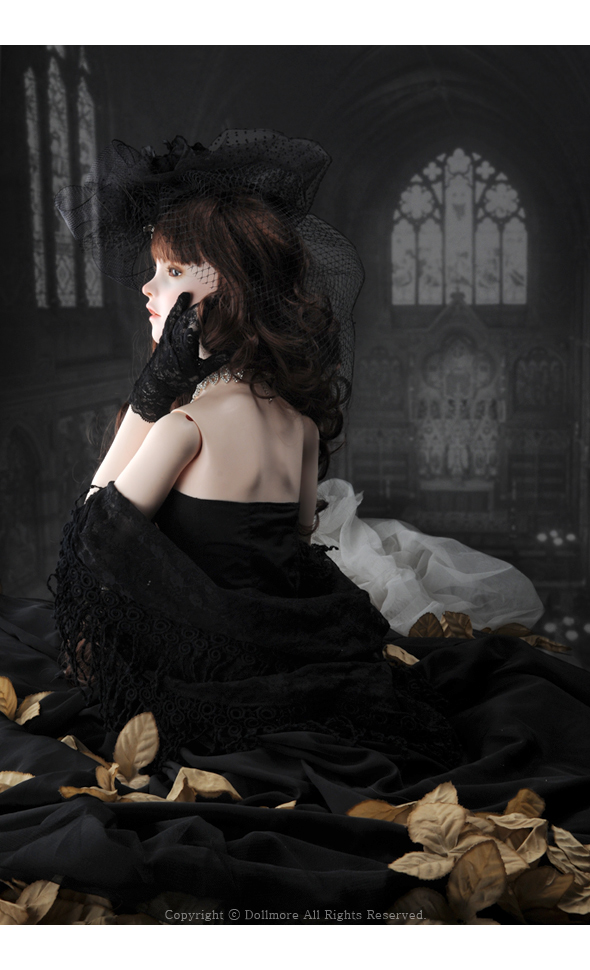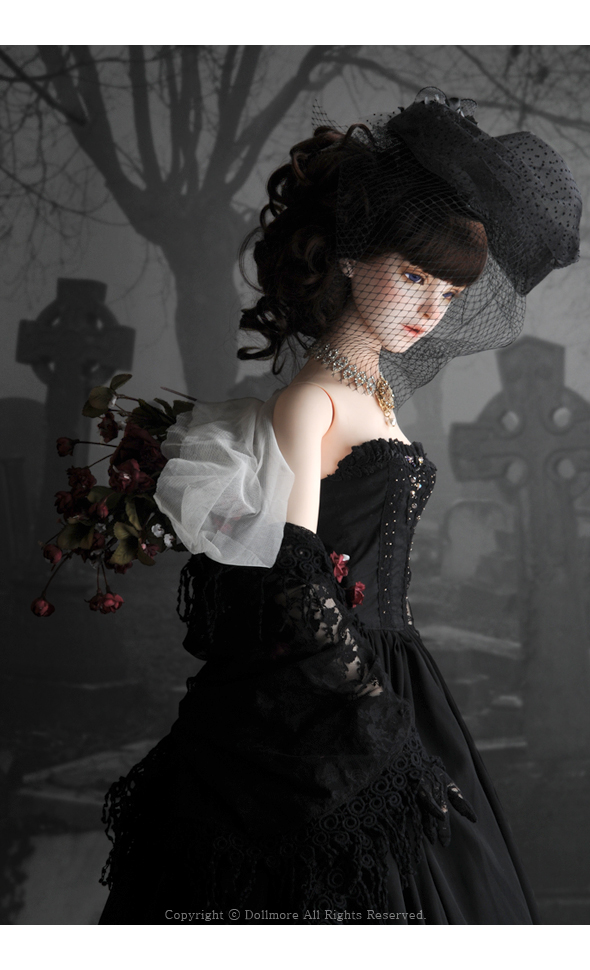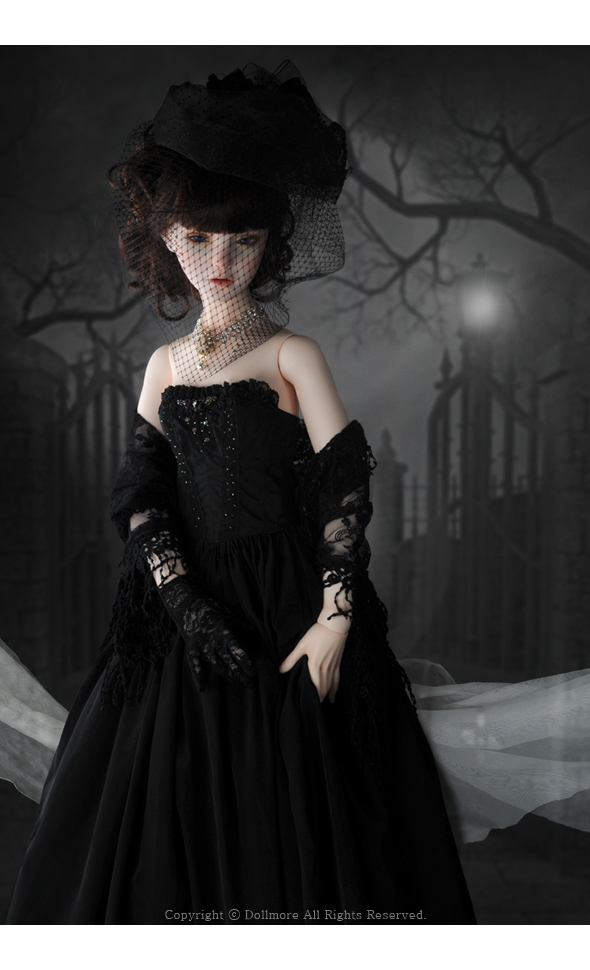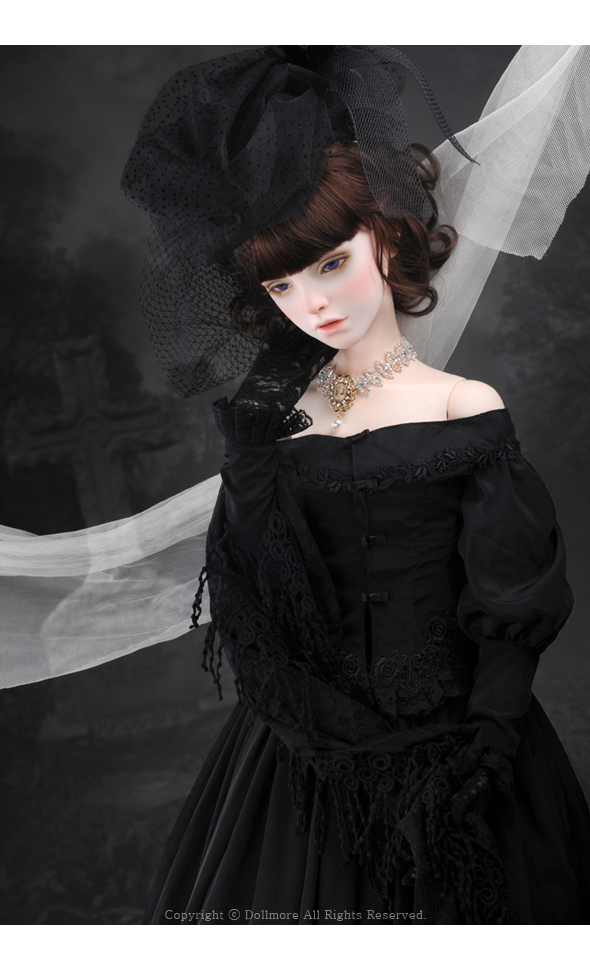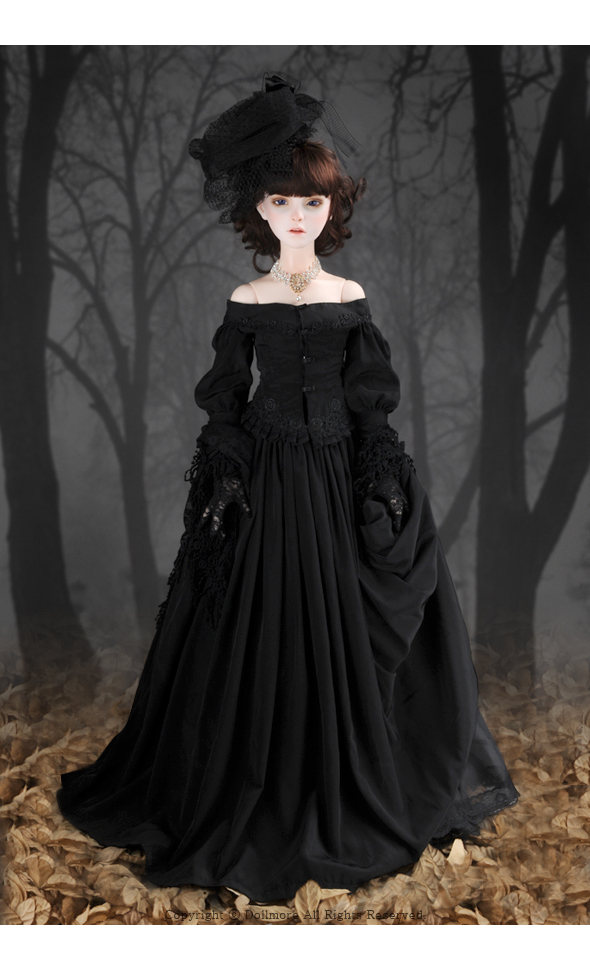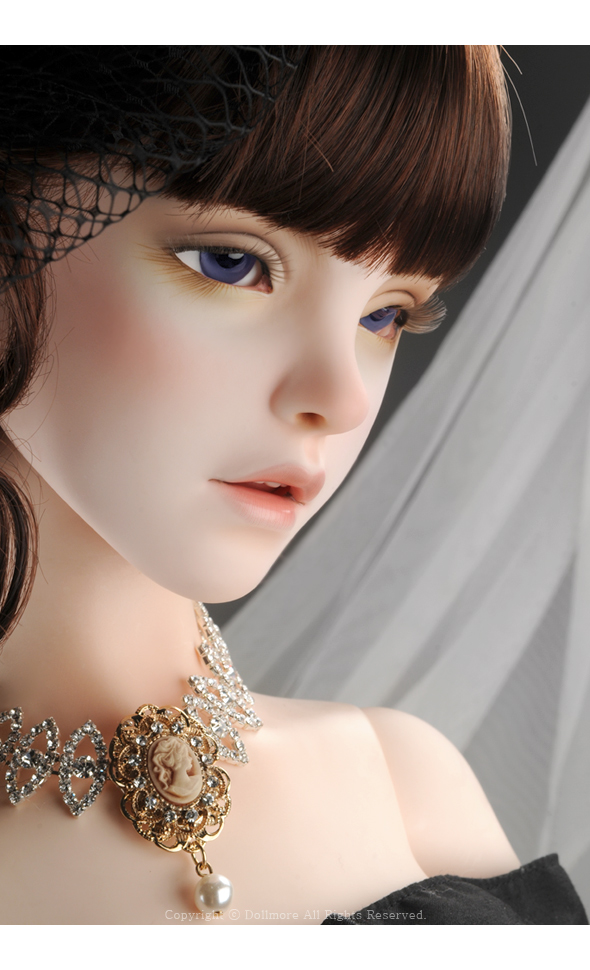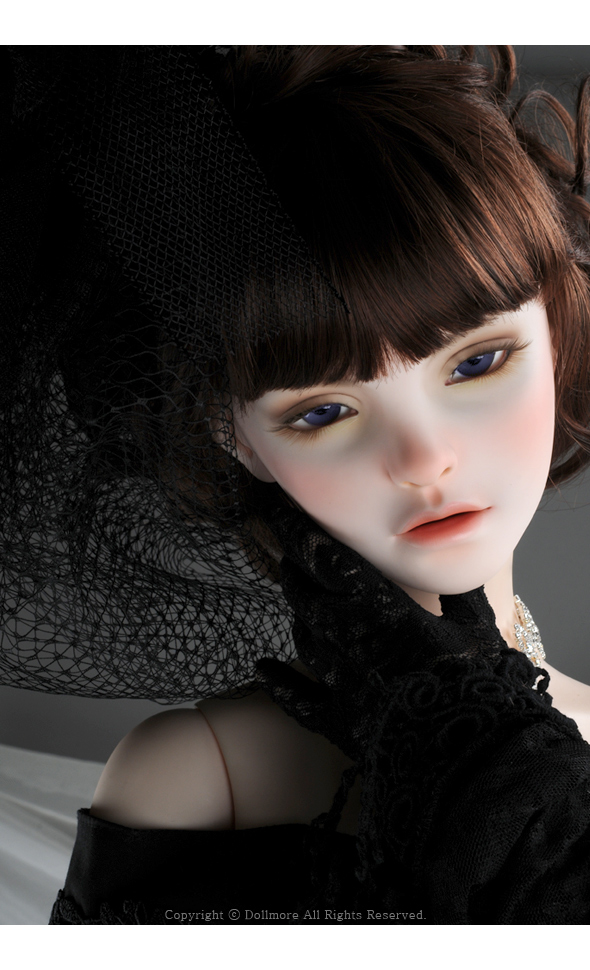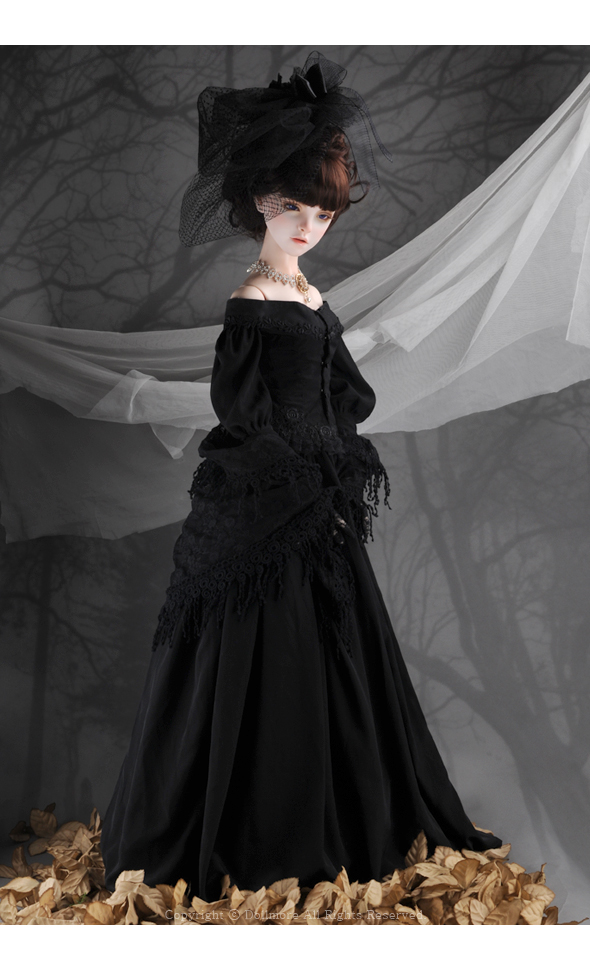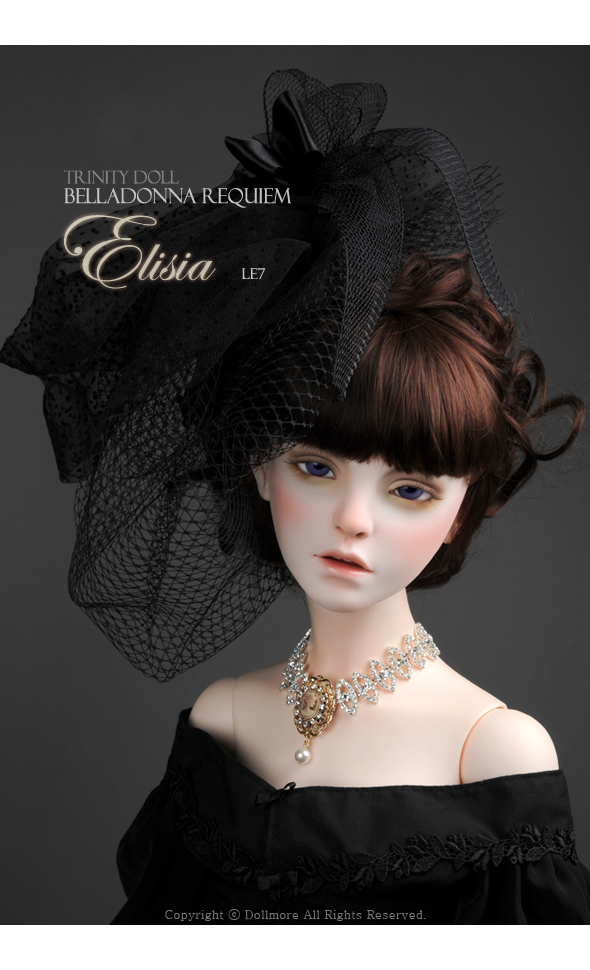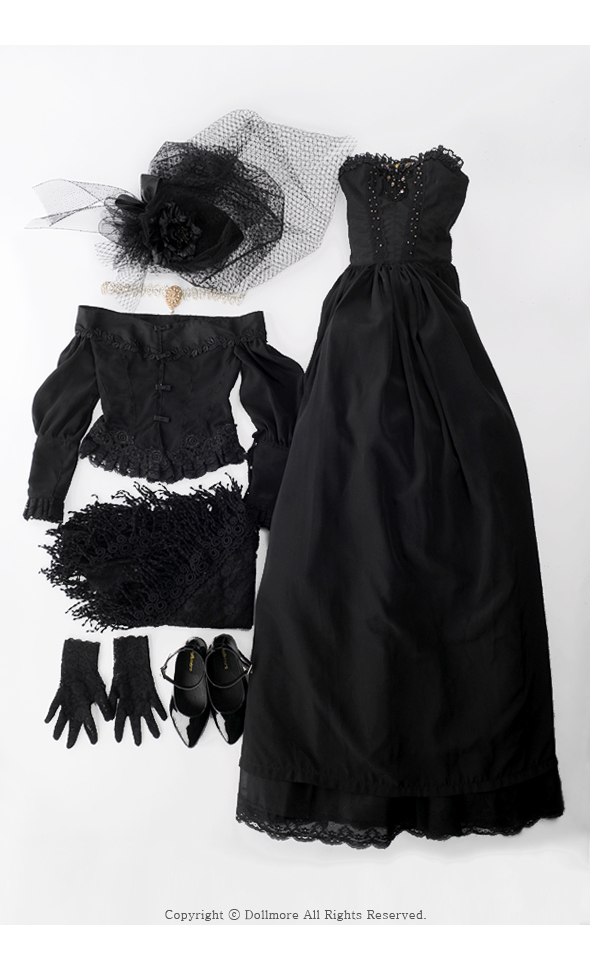 * Trinity Doll Size
1. Tall : 105cm
2. Body length not include a head : 92cm
3. Length from hip to knee : 25cm
4. Length from knee to calf : 24cm
5. Circumference of neck : 16cm
6. Width of shoulders : 14cm
7. Circumference of chest : 42.5cm
8. Circumference of waist : 31.5cm
9. Circumference of hips : 46cm
10. Circumference of Wrist : 11cm
11. Length from shoulder to wrist, including a wrist ball : 30.5cm
12. Circumference of ankle : 13cm
13. Length from hip to Heel : 54cm
14. Length of Foot size : 12.5cm
15. Circumference of calf : 21cm
16. Weight : 7.15kg
* Costume Design : ajumapama
* Design& sculpted by St.Cura
* Design registration No. 2006-50002

* For information about order and shipping
- As based on 'Production after order' system, your order can't be canceled, after paying.
- The shipping date may be delayed a little more on hand-made work. Seek your understanding.
- In general, It takes about 1-2 months from the date of your payment.

* Payment method
1. Paypal - Dollmore will send you a invoice via paypal. (help@dollmore.net/necking@dollmore.com)
2. Paygate (direct credit card payment)
3. Bank transfer.
- Bank name: Korea first Bank
- Account: 431-20-243375
- Recipient: lee eun young)
- Bank tel: 82- 2- 521- 9252
- Bank address : KOREA FIRST BANK 1675-1
Seochodong Seochogu Seoul 137-070 Korea
Gyodaeyeok Br.
- SWT code : SCBLKRSE

* Layaway Terms
To place an order on layaway, add items to your shopping cart as you normally
and put a memo for "Max 12 months Layaway" on additional comments section.
then I'll send you an invoice for 1/12 of your total order as a deposit and we will then send an invoice the remaining balance in 12 equal monthly payments beginning one month
from the original date on which you placed your layaway order.
At 12 months, after your last installment payment has been charged, we will ship you your merchandise.
In the case of LE, you can't cancel your order. Also, the initial deposit is not refundable.
Therefore, please consider very carefully before deciding to buy.