* Special Limited Edition - LE10
* Glamor Model Doll - Entangled Routine ; Tattoo Suntan Nayuta Kenzo - LE10
Tattoo Nayuta Kenzo is back sporting a new look in tanned skin~
He makes a very intense impression and a masculine image and,
what is more, he has a cold and mysterious appeal.
Very powerful, intense feeling of tattoo attraction sparkles with his own perfect body.
Though he looks gruff on the outside,
he's actually a sensitive and caring man who always express his mind to the one he loves.
His manly semblance and delicate body, which are more perfect than existing Model doll Male.
* Included: Glamor Model Doll tsunan skin body, Nayuta Kenzo suntan skin head,
eyes (color random), box, 2 cushions, warranty, Doll manual.

* Eye: D - Specials 14mm Eyes(008)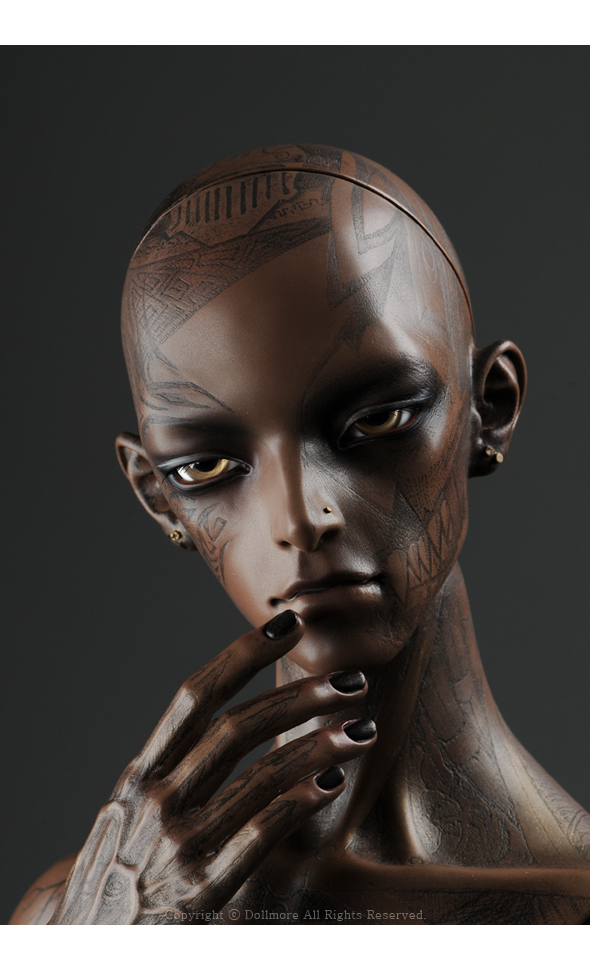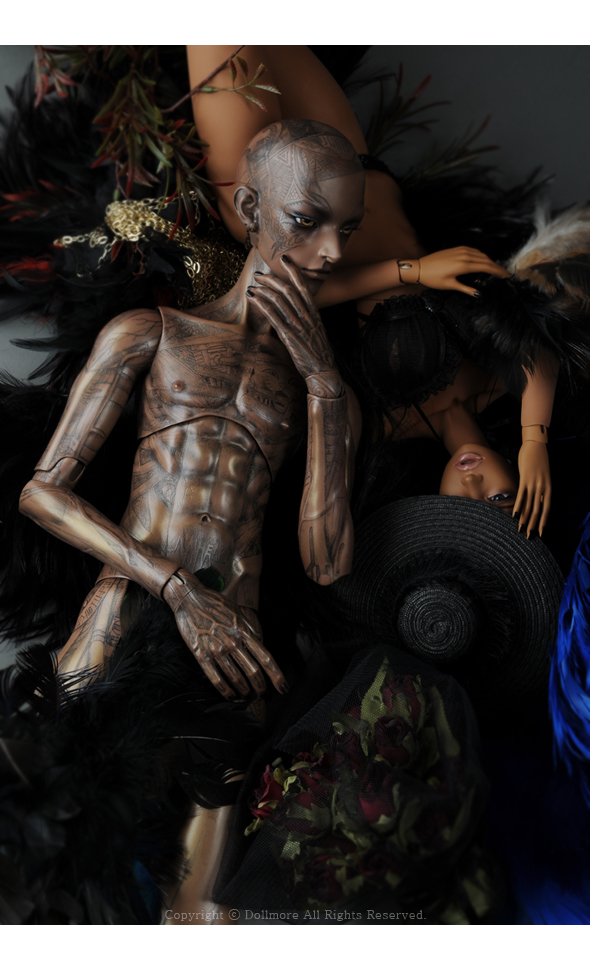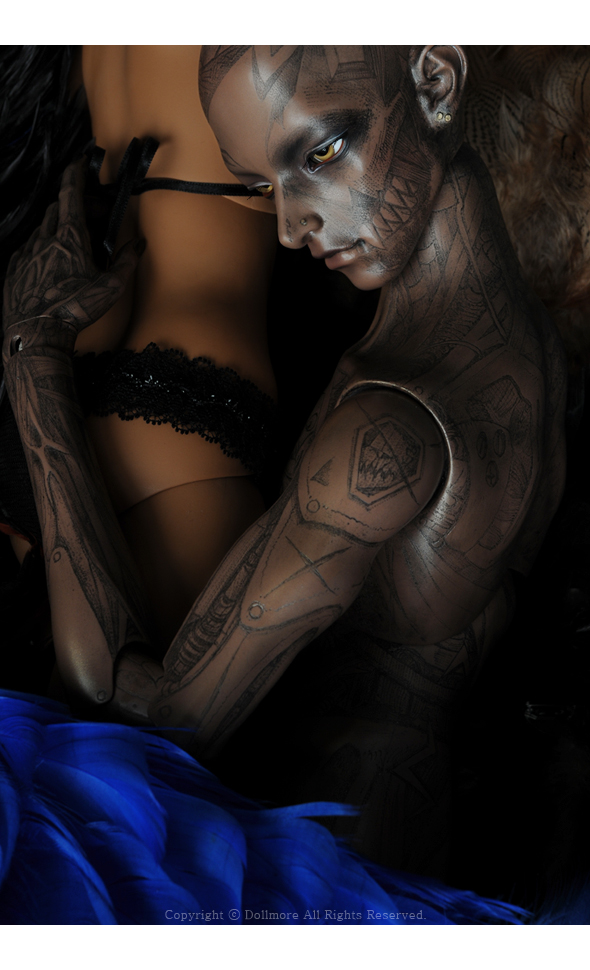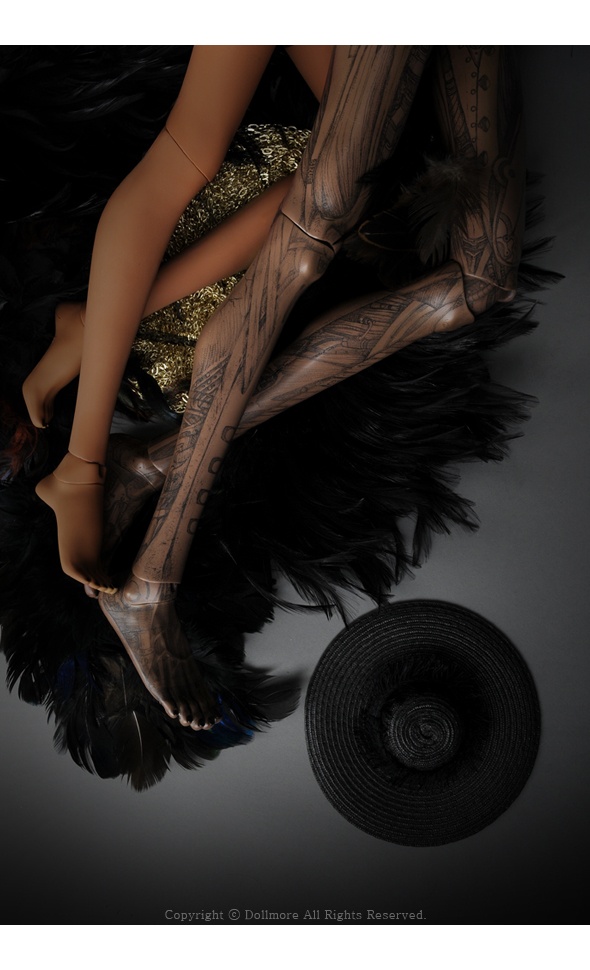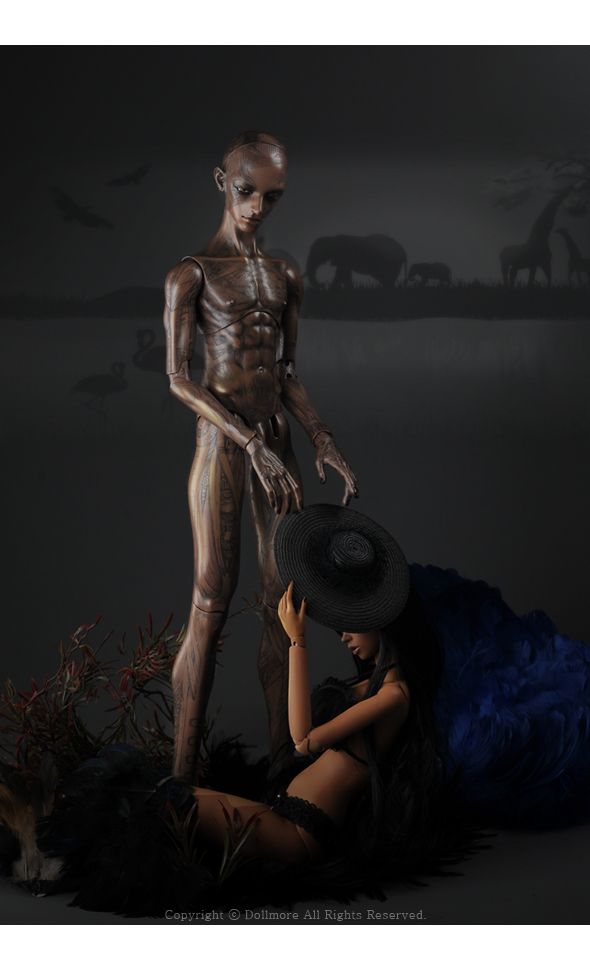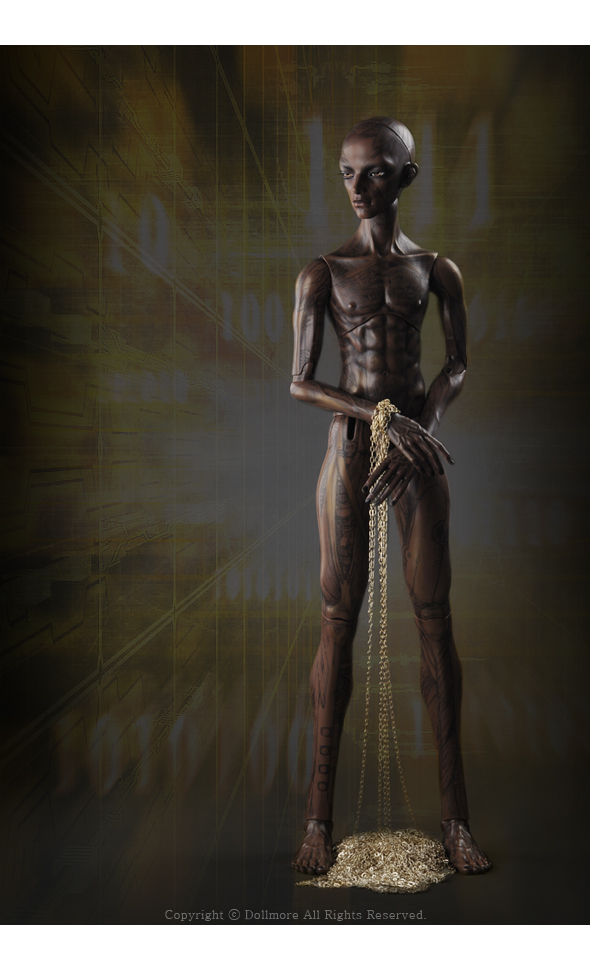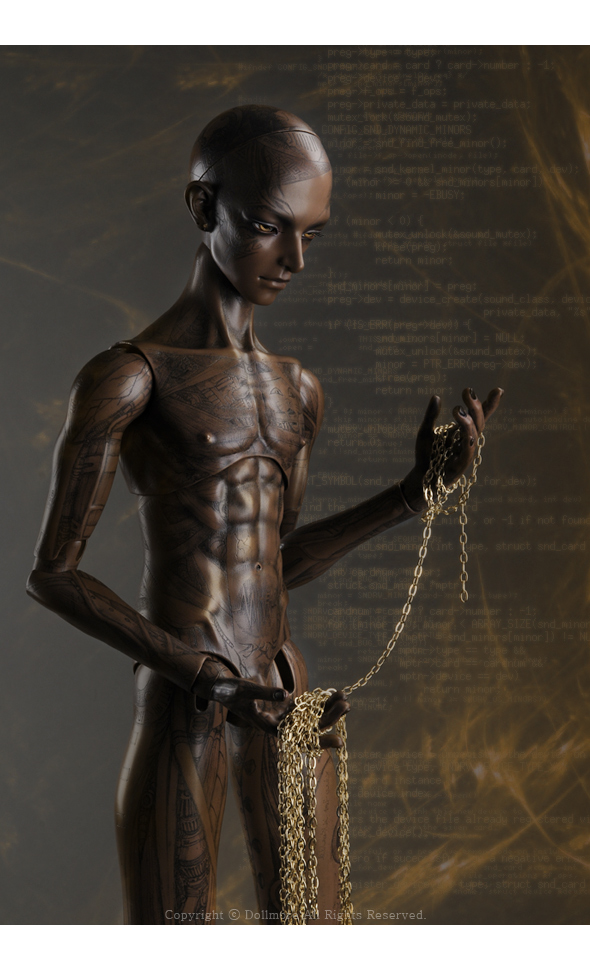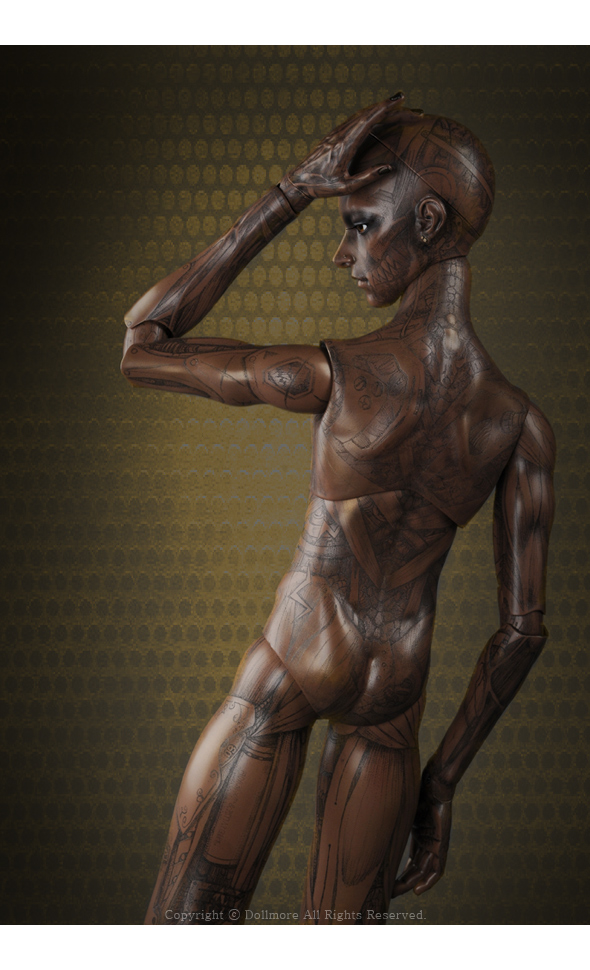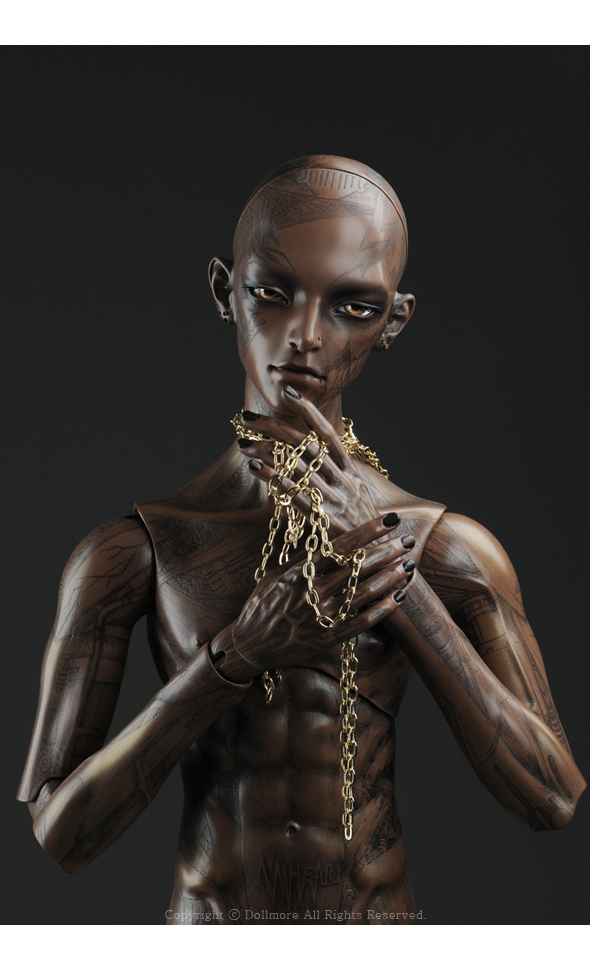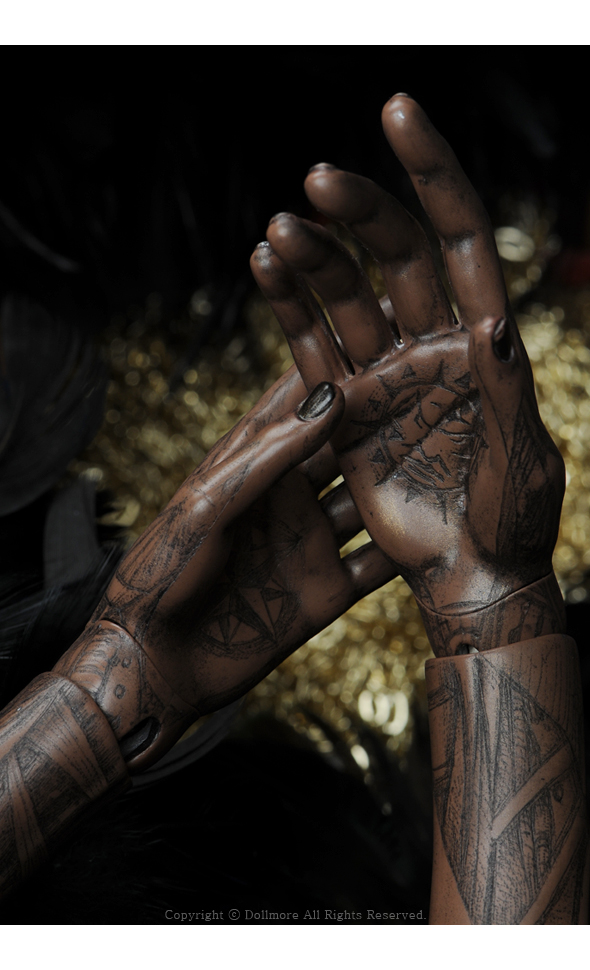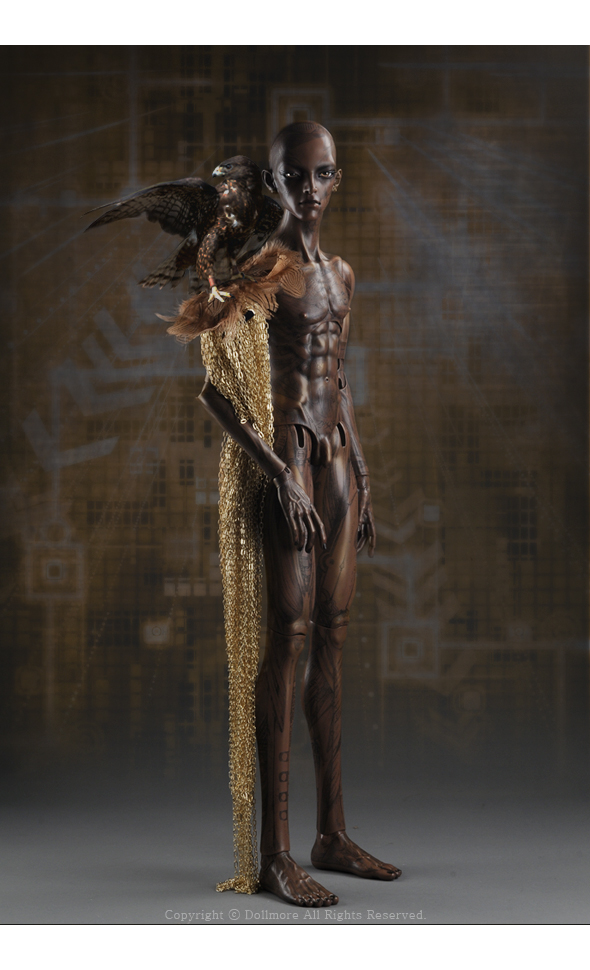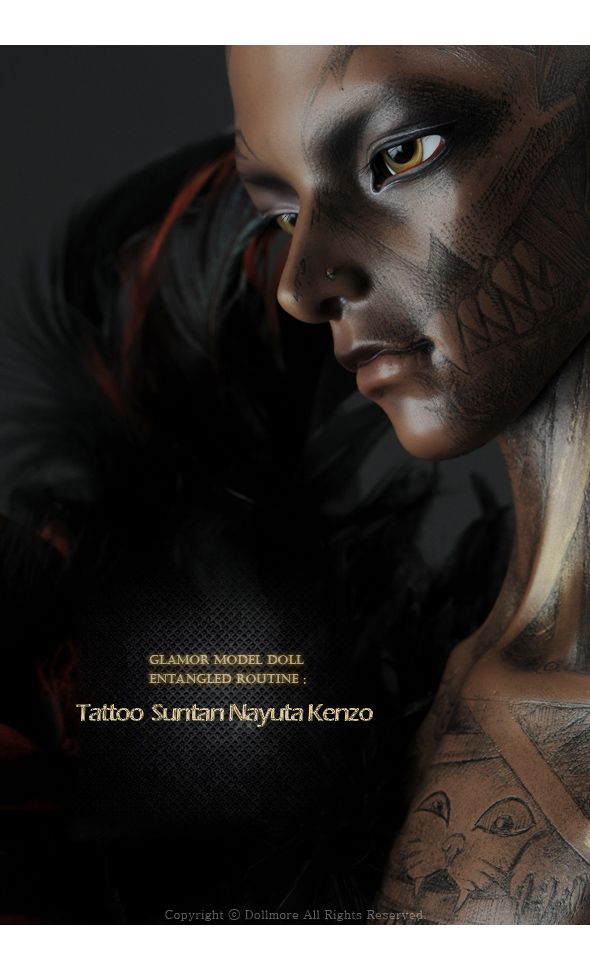 * Some abrasion and peeling paint on joints may be caused,
as changing the poses in various ways due to the nature of ball jointed dolls.

* Glamor Model Doll Size
1. Tall : 71cm
2. Body length not include a head : 64cm
3. Length from hip to knee : 20cm
4. Length from knee to calf : 21cm
5. Circumference of neck : 11.5cm
6. Width of shoulders : 11.5cm
7. Circumference of chest : 29.5cm
8. Circumference of waist : 22cm
9. Circumference of hips : 26cm
10. Circumference of Wrist : 7cm
11. Length from shoulder to wrist includes a wrist ball : 23cm
12. Circumference of ankle : 9cm
13. Length from hip to Heel : 43cm
14. Length of Foot size : 10cm
* Compatible SIZE
- Outfit: Model doll Male sized outfits fit well on Glamor Model Doll
but In the case of Jacket, the sleeves are a little short. please request the custom-made.
- Wig: 8-9 inches wigs fit well.
- Shoes: some shoes of Model doll male sized ones fit tightly.

* Design registration No. 2006-50002
* Payment method
1. Paypal - Dollmore will send you a invoice via paypal. (help@dollmore.net/necking@dollmore.com)
2. Paygate (direct credit card payment)
3. Bank transfer.
- Bank name: Korea first Bank
- Account: 431-20-243375
- Recipient: lee eun young)
- Bank tel: 82- 2- 521- 9252 82- 2- 521- 9252
- Bank address : KOREA FIRST BANK 1675-1
Seochodong Seochogu Seoul 137-070 Korea
Gyodaeyeok Br.
- SWT code : SCBLKRSE

* Layaway Terms
To place an order on layaway, add items to your shopping cart as you normally
and put a memo for "Max 12 months Layaway" on additional comments section.
then I'll send you an invoice for 1/12 of your total order as a deposit and we will then send an invoice the remaining balance in 12 equal monthly payments beginning one month
from the original date on which you placed your layaway order.
At 12 months, after your last installment payment has been charged, we will ship you your merchandise.
In the case of LE, you can't cancel your order. Also, the initial deposit is not refundable.
Therefore, please consider very carefully before deciding to buy.